Visit our Student Experience page to learn more about current Indiana University students in the Biochemsity Graduate Program at the Department of Molecular and Cellular Biochemistry.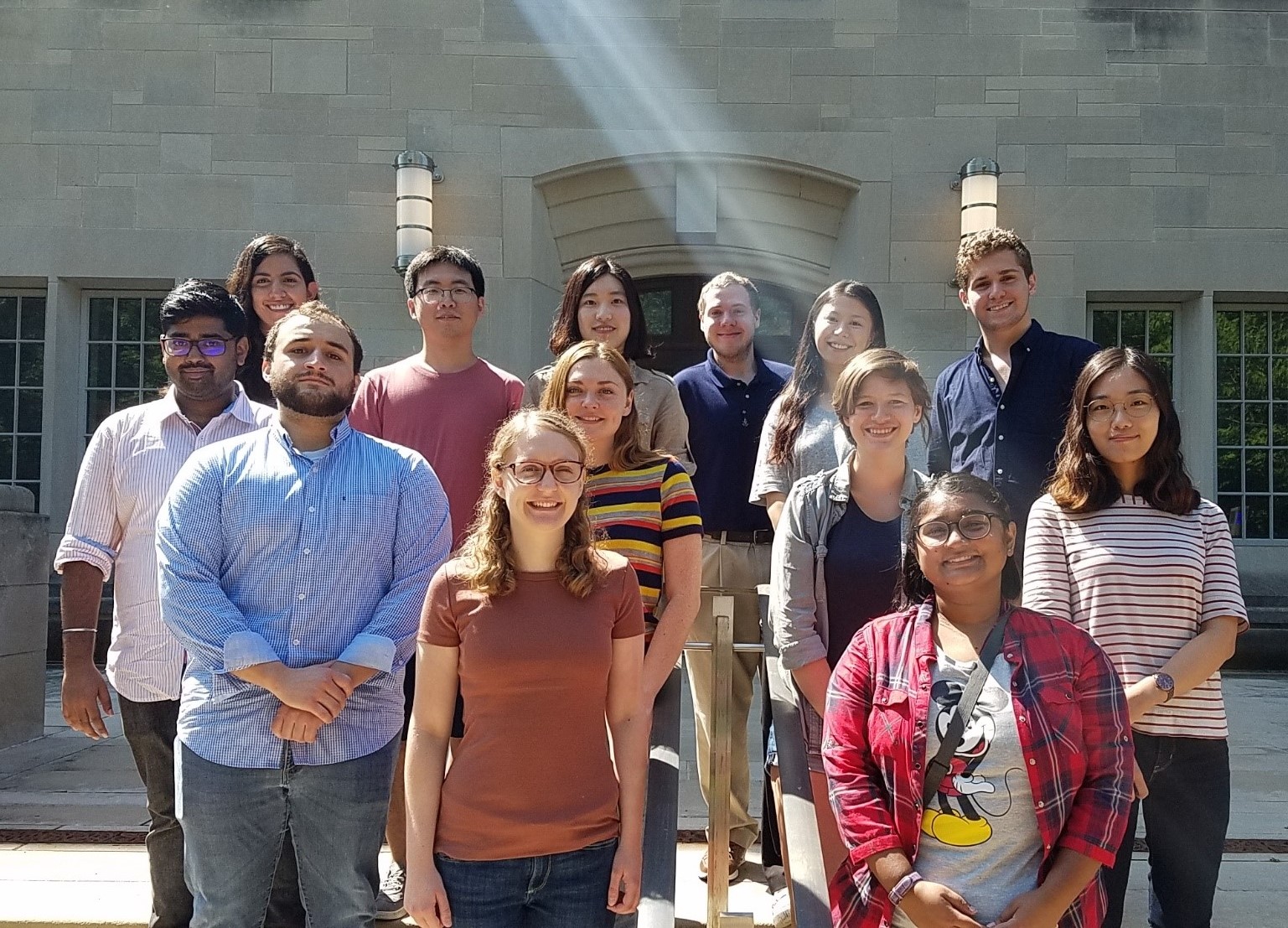 Back Row: Karen Noguera, Zhitong Feng, Minyong Kim, Robert Simmons, Jianqiu Du, Edward Sarrain
Second Row: Souradip Paul, CJ Diltz, Kylie Black, Emily Claeboe, Boyoon Yang
Front Row: Nora Gibes, Dyotima Dyotima
To connect with current Biochemistry Graduate Program students visit these pages:
The Student Ambassadors are a group of students at Indiana University who would like to assist you by answering any questions you have about the Interdisciplinary Biochemistry Graduate Program and about living in Bloomington, Indiana.
Biochemsitry Graduate Representative Committee 
The purpose of this organization is to be a more formal means by which graduate students may help to shape the Biochemistry Interdisciplinary Graduate Program at Indiana University Bloomington.